When the upper eyelid droops down over the eye because of a stretched or weakened eyelid muscle, the condition is called "Ptosis." Ptosis can limit a person's central and/or peripheral vision, and also give a tired, heavy look to the eyes. It can affect one or both eyes, at the same time or at different times. This condition is usually treated with surgery, which can both improve vision and appearance.
At Victor Eyecare, Dr. Victor is the only physician to care for the patient from beginning to end. This ensures that each patient receives continuity of care and most importantly, the highest level of care.
Initial Consultation
The first step towards eyelid surgery is a consultation with Dr. Victor in our office. Our technician will gather information regarding the patient's condition and concerns, and take digital photos. Dr. Victor then meets with the patient to perform an examination and discuss his findings. If Dr. Victor determines that the patient is a candidate for ptosis repair, a visual field screening is scheduled. The screening takes place in the office with the use of a visual field analyzer machine. This 20 minute test helps to determine how much of a patient's vision is being blocked by the drooping of the eyelids. Ptosis repair is considered "medically necessary" if significant visual impairment is present. If prior authorization is required by the patient's insurance plan, the visual field results, Dr. Victor's examination notes and the digital photos are submitted to the insurance company for determination. Dr. Victor also performs "cosmetic" ptosis repair, which is not medically necessary, therefore, not covered by insurance.
History and Physical

Once surgery has been approved and a date is scheduled, the patient returns to the office approximately a week before surgery for a pre-operative appointment, called a History and Physical. Dr. Victor performs a general medical examination to make sure that patient is healthy enough for surgery, and that there have been no changes in medication or medical condition. Instructions regarding the day of surgery are given. The H & P provides another opportunity for patients to ask questions regarding the procedure, the recovery or any concerns they may have.
Day of Surgery
Surgery is performed at an outpatient facility close to the office. Patients are given a specific time to arrive at the surgical center. They should be driven there by an adult who waits during the procedure and drives them home afterwards. A ptosis repair lasts between 30 and 45 minutes. The patient is made comfortable with an intravenous sedative. Eye shields are provided and should be worn at night for approximately 10 nights after surgery. The shields are worn to ensure that the sutures are not disturbed or rubbed accidentally during sleep. Ice packs or bags of frozen peas are recommended for the first 48 hourse to keep any swelling or bruising to a minimum.
Post Operative Appointment
A week after surgery, Dr. Victor removes the sutures and checks the progress of the healing. Eye shields continue to be worn for several more days while the delicate skin is still in the early stages of healing. Patients return four months after surgery when the healing process is 100% complete so that Dr. Victor can examine the eyelids one last time.
When vision is blocked due to droopy eyelids, eyelid surgery can significantly improve both distance and peripheral vision. It can also revitalize your appearance by removing that heavy, tired look that droopy eyelids present.
Trust your eyes to a Fellowship Trained, Board Certified Eyelid Plastic Surgeon,
who has performed thousands of ptosis repair surgeries over 35 years.
The following are actual photos of patients who have had their Ptosis Repair performed by Dr. Victor. Notice how the eyelid(s) droops down covering much of the eye. Several of these individuals have had ptosis repair on both eyes, others required surgery on one eyelid only.


BEFORE AFTER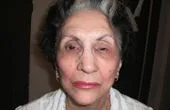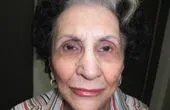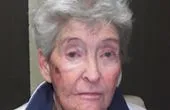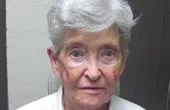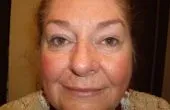 If you have concerns regarding the function or appearance of your eyelids, please call our office at 623-977-9000, or click here to schedule a consultation.
Dr. Warren Victor, Board Certified Ophthalmologist and Fellowship Trained Oculoplastic Surgeon.